create the perfect brand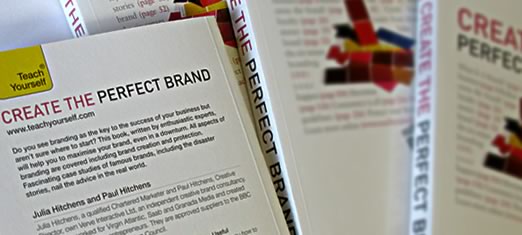 Do you see branding as the key to the success of your business but aren't sure where to start?

This book, written by enthusiastic experts, will help you to maximise your brand, even in a downturn. All aspects of branding are covered including brand creation and protection. Fascinating case studies of famous brands, including the disaster stories, nail their advice in the real world.
All aspects of branding are covered including:
» what is a brand and why it is heart, soul and core of a business
» brands in a recession, including the success stories
» methods to value a brand
» brand focus
» brand creation and structure
» brand audience and brand vision
» importance of creativity
» brand implementation
» personal branding
» brand protection- trademark, intellectual property
» brand delivery

Throughout the book the authors include their own extensive experiences and guidance. A multitude of fascinating case studies include Harley Davidson, IKEA, Aldi, Lego, Cadbury and the Apple iPod plus the disaster stories such as Woolworths and MFI are given throughout the book to nail the advice given in the real world. Even examples of branding behaviour such as Susan Boyle, banks and MPS are analysed!
Instant help with common problems and quick tips for success, based on the author's many years of experience:
» Written with great enthusiasm by branding experts
» Explains why branding is so important even to smaller businesses
» Packed with fascinating case studies from IKEA to Susan Boyle!
» Gives real, practical advice on how to brand your business for success
» Covers the value of branding in a downturn
We hope you will be inspired to create your perfect brand.

energy enthusiasm dynamism Verve for brands - - -© Verve Interactive Ltd 1996-2014
HOME + JULIA HITCHENS+ PAUL HITCHENS+ ABOUT VERVE+ THE BOOK + NEWS+ CONTACT US